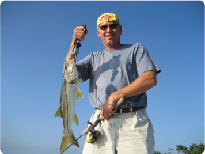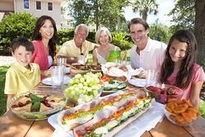 Directions: Eco Park Venelin is located 30 kilometers from the city of Varna. To come from varna, please take the highway to Burgas, make a right at the Haramiata intersection, then a right again to Avren. You must drive through the village of Avren, make a right again at the T-intersection, and go all the way to the village of Venelin. Just before you enter the villages you must make a left turn and drive to the park. To easily find your way there are signs on every intersection form the highway to the park showing how to get to the park.
Activities
All activities are reasonably priced or free to allow visitors to freely interact with nature.
Fishing
The park offers a great variety of fish to choose from at reasonable prices. All fish in the park is carefully bread and cared for by the fish experts that are employed by the park management. Fishing is allowed throughout the year. The park offers fishing for all types of carp, cat fish, sturgeon, and others.
Weddings / Celebrations
We can offer you the wonderful place to fulfill your dream. Make an unforgettable experience even more memorable amongs the incredible scenery that Eco Park Venelin can offer.
BBQ Picnics
The park has areas that are suitable for BBQ-Picnics. Visitors can either dine in the restaurant of the park of cook their own food in the outdoor BBQ area.
Hiking, Birding, Wildlife viewing, Sightseeing
The park is a place of nature and tranquility and allows all types of free fun activities that will enhance the interaction of our visitors with nature. The park is within the Nature 2000 zone and features over 100 rare birds that are either residents of the park or migrate to the park. The park is next to the nature protected zone of the Kamchia river.
Enjoy your stay at
Eco Park Venelin!